Create immersive experience-driven products for increased business growth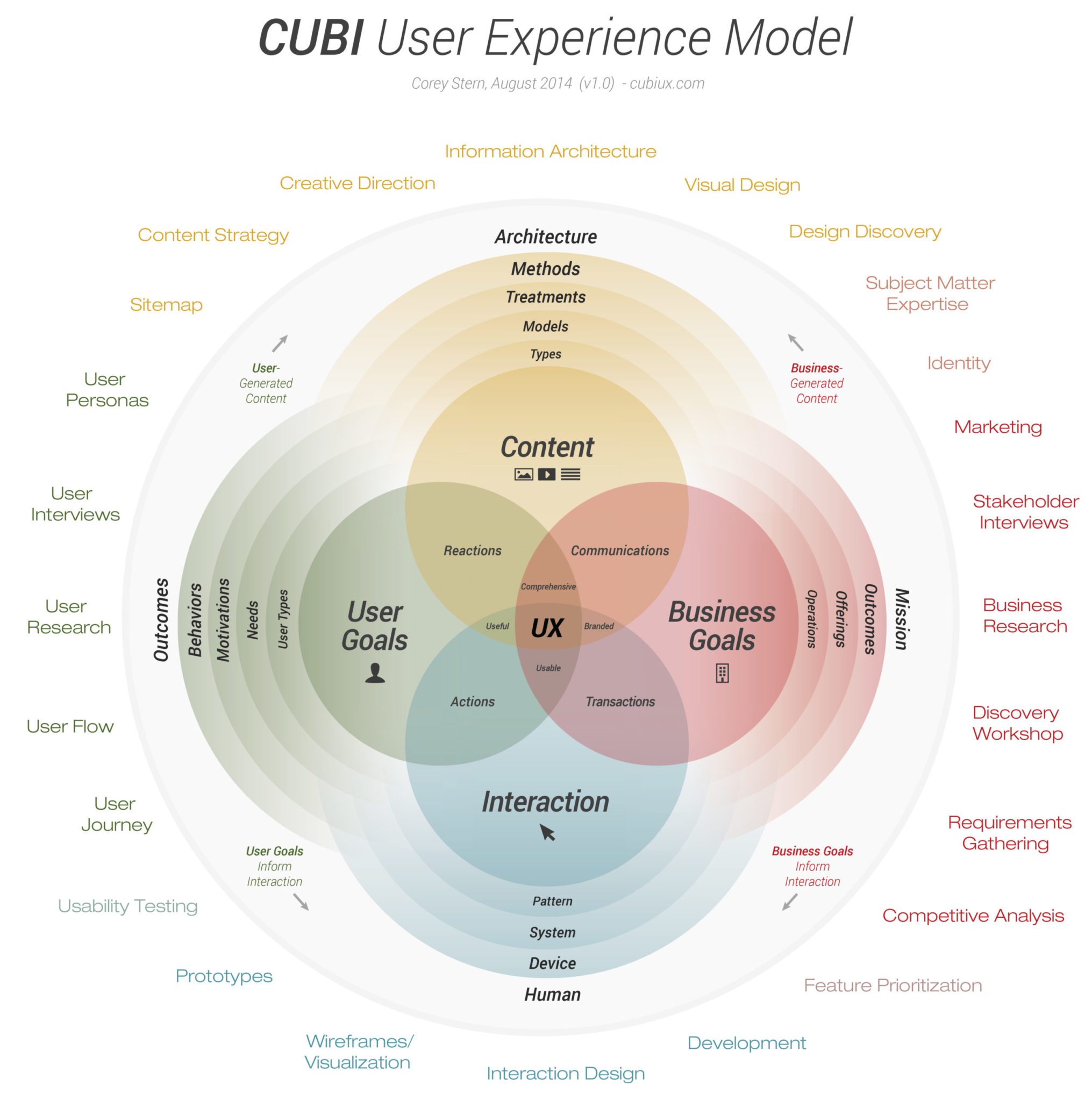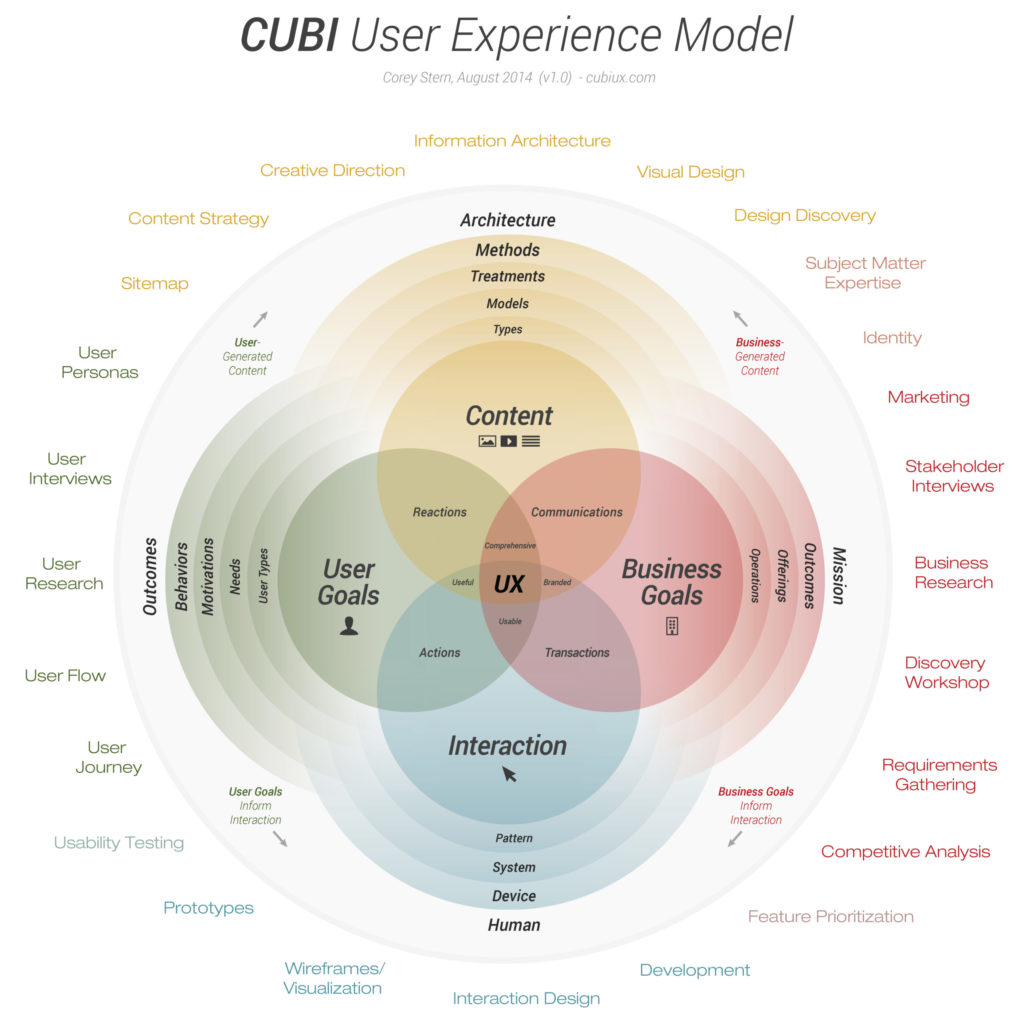 WHAT IS USER EXPERIENCE ?
For Don Norman the user experience must strictly meet the exact needs of the customer, simplicity and elegance come second. It is now standardized and corresponds to the responses and perceptions of a person in the use of a product, service or system: Human-machine interaction.
Combining psychology, emotions, ergonomics and usability… the UX increases the value of a website, a web application, or a system and the cross-channel experience in user journeys. It helps to frame and define the expectations of the user before moving on to web development.
This requires multi-disciplinary cooperation of services (from marketing to graphic design or interface design).
Do not confuse the UX with the User Interface (user interface) which designates only part of the design.
In an even broader sense, it integrates content, interaction, user and business objectives.
UX Design as a Business Strategy
There are countless business strategies that companies deploy to generate sales.
However, one thing you might not have considered is making UX Design a Business strategy. 
D-SPRINT helps businesses realize a higher R.O.I by building products and services modeled to match the needs and profile of the user with a data-driven approach.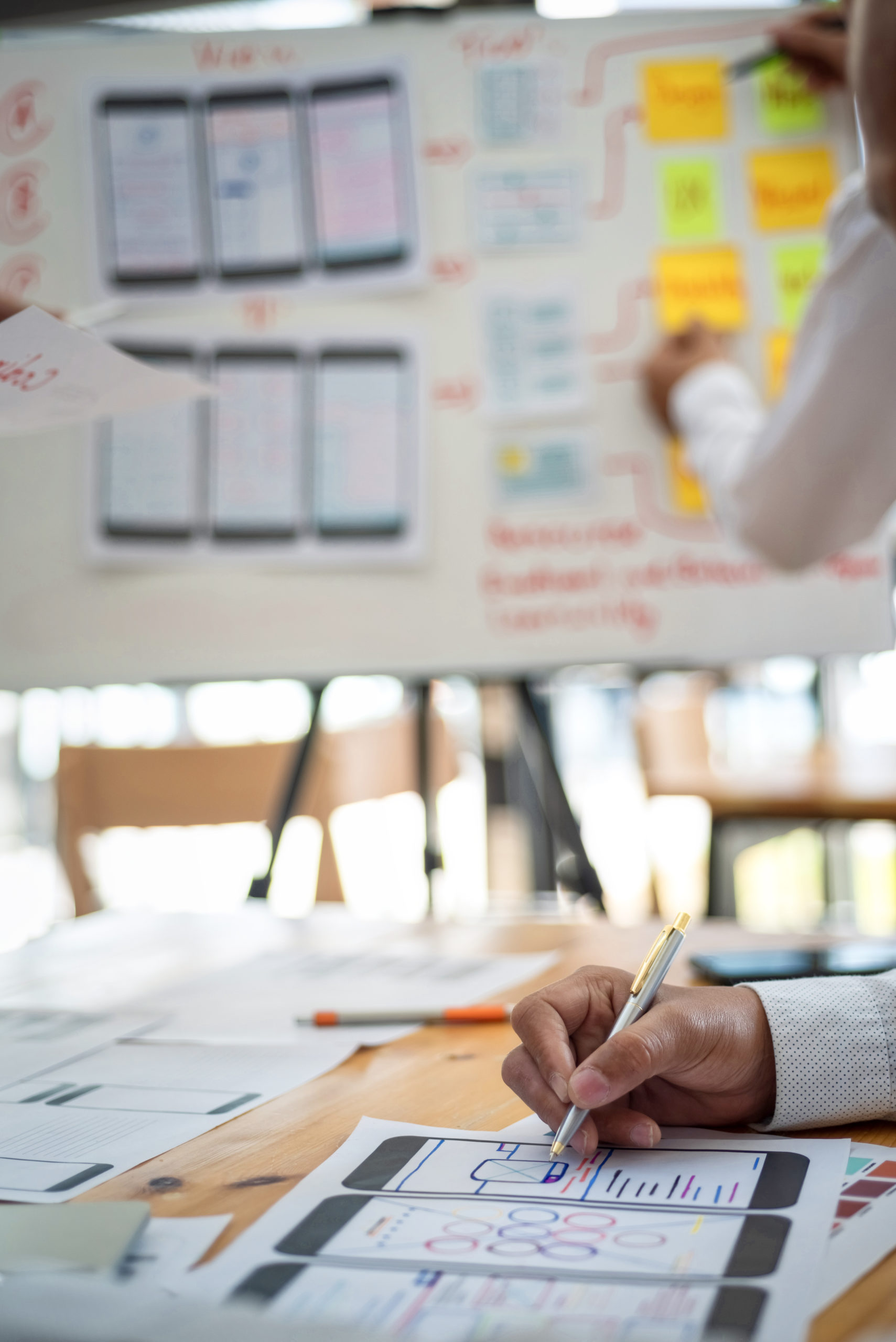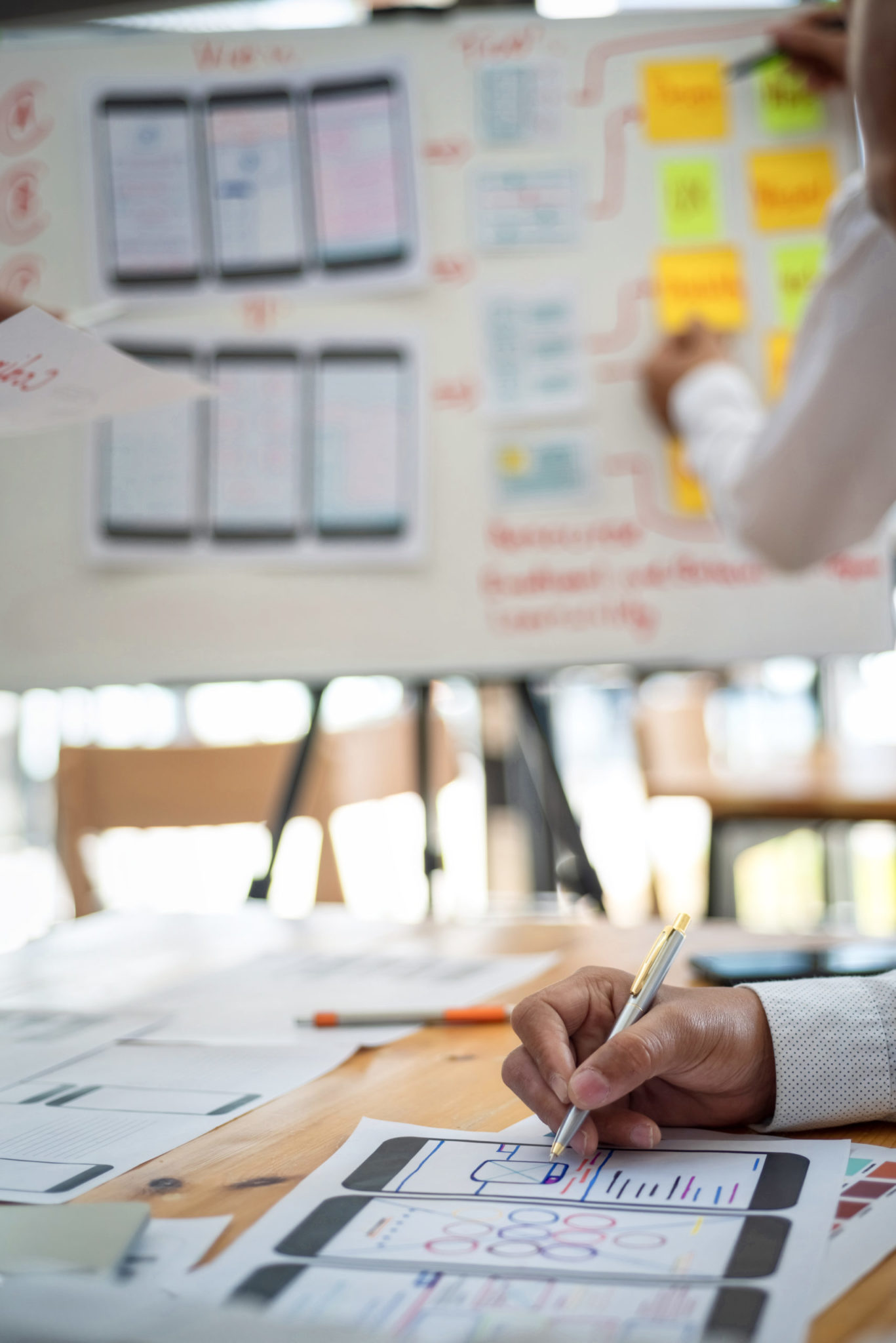 The user at the center of your digital projects.
From the creation of a website or e-commerce, of a business application or mobile application, designing a user journey with a quality interactive and tactile experience is not the result of chance.
D-Sprint takes care of improving user experience:
Think about technical and ergonomic specifications, accessibility on different digital media, interactivity in interface design, or develop a Design system…
Our experts in the web professions (UX UI designers, project manager, art director, graphic designer) start from your technical constraints and choose the best UX methodologies and design tools to work in team and in an agile manner.
UX DESIGN THINKING OUR WAY TO MAKE DESIGN
UX Research
Empathy Map
Service Blueprint
Analytics & Heuristics
Benchmarking
Sketching
Wireframe 
User story
 Customer Journey Map
Design Sprint
Mock up
Prototypes
A/B Testing 
Graphic Design / UI 
Usability Testing
Feedback integration
Iterative design
Retrospectives 
Release
DESIGNING NEW EXPERIENCES TOGETHER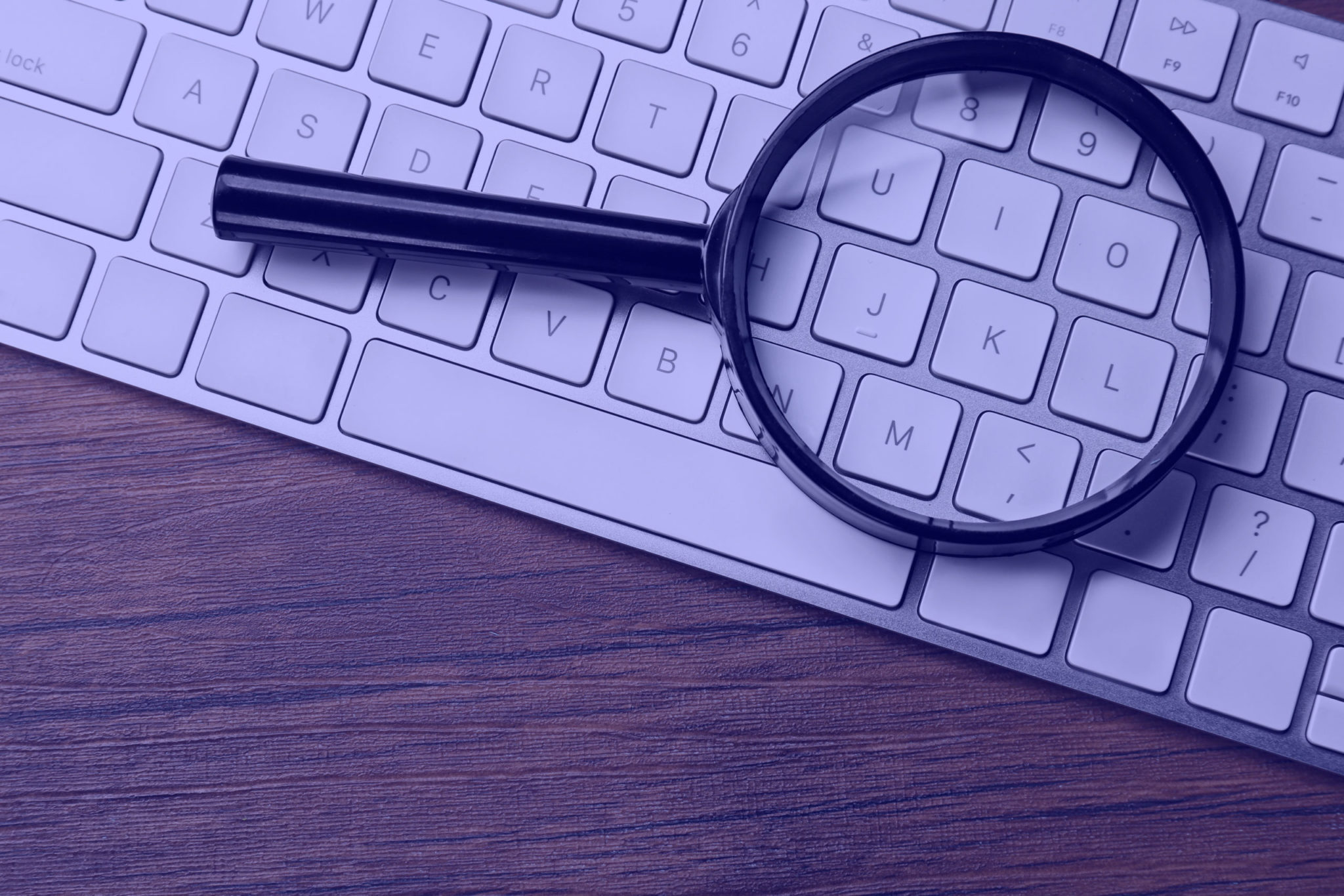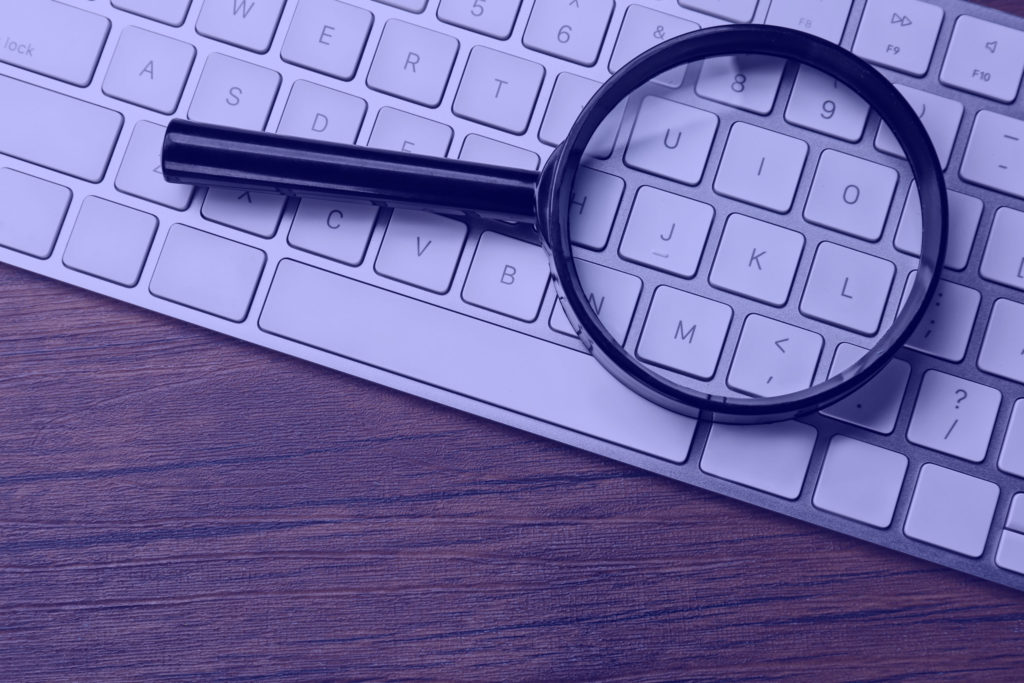 Get to know your customer deeply. Build the perfect product and services that meet their needs and style. We will help you carry out the needed qualitative and quantitative research as well as analyze their behaviors and preferences to narrow down your creative option.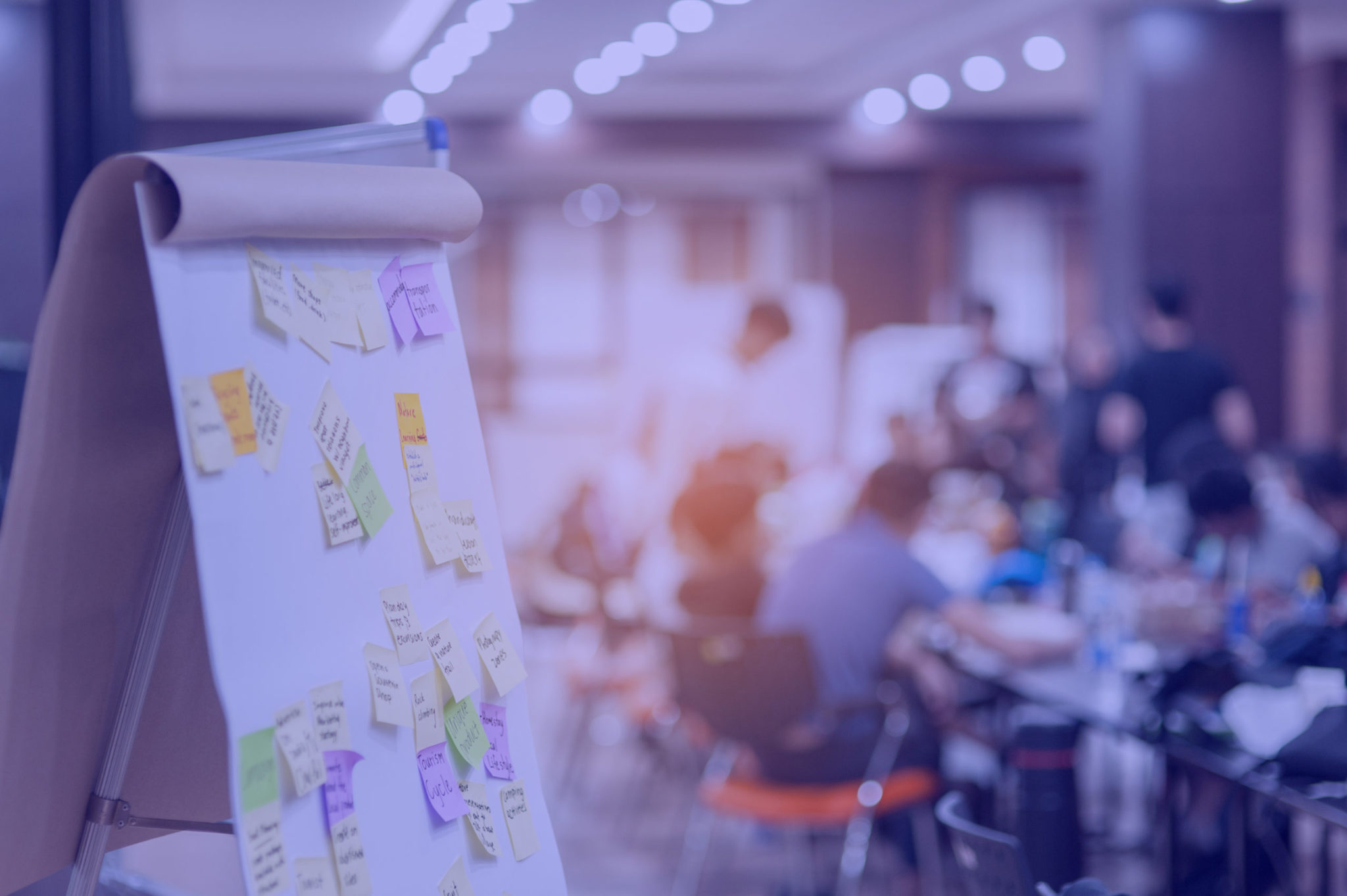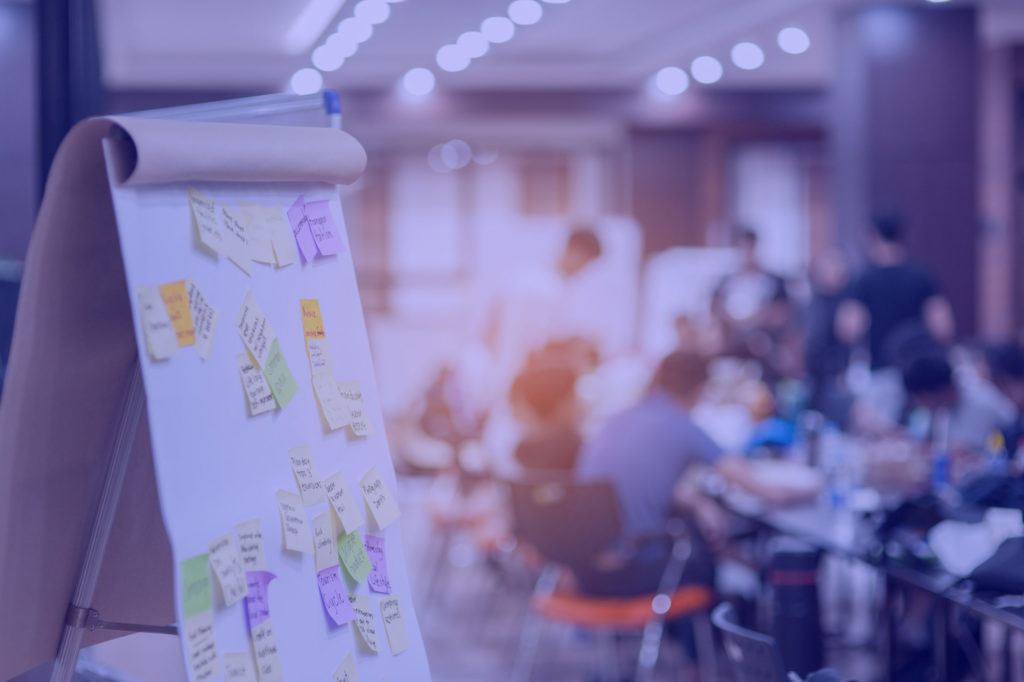 Involve your users in the ideation phase.
With the true needs and preferences of your customers at the center of it all, grow your team leadership spirit and creativity in our specialized workshops. Come up with innovative ideas and unique solutions that answer your project-critical questions.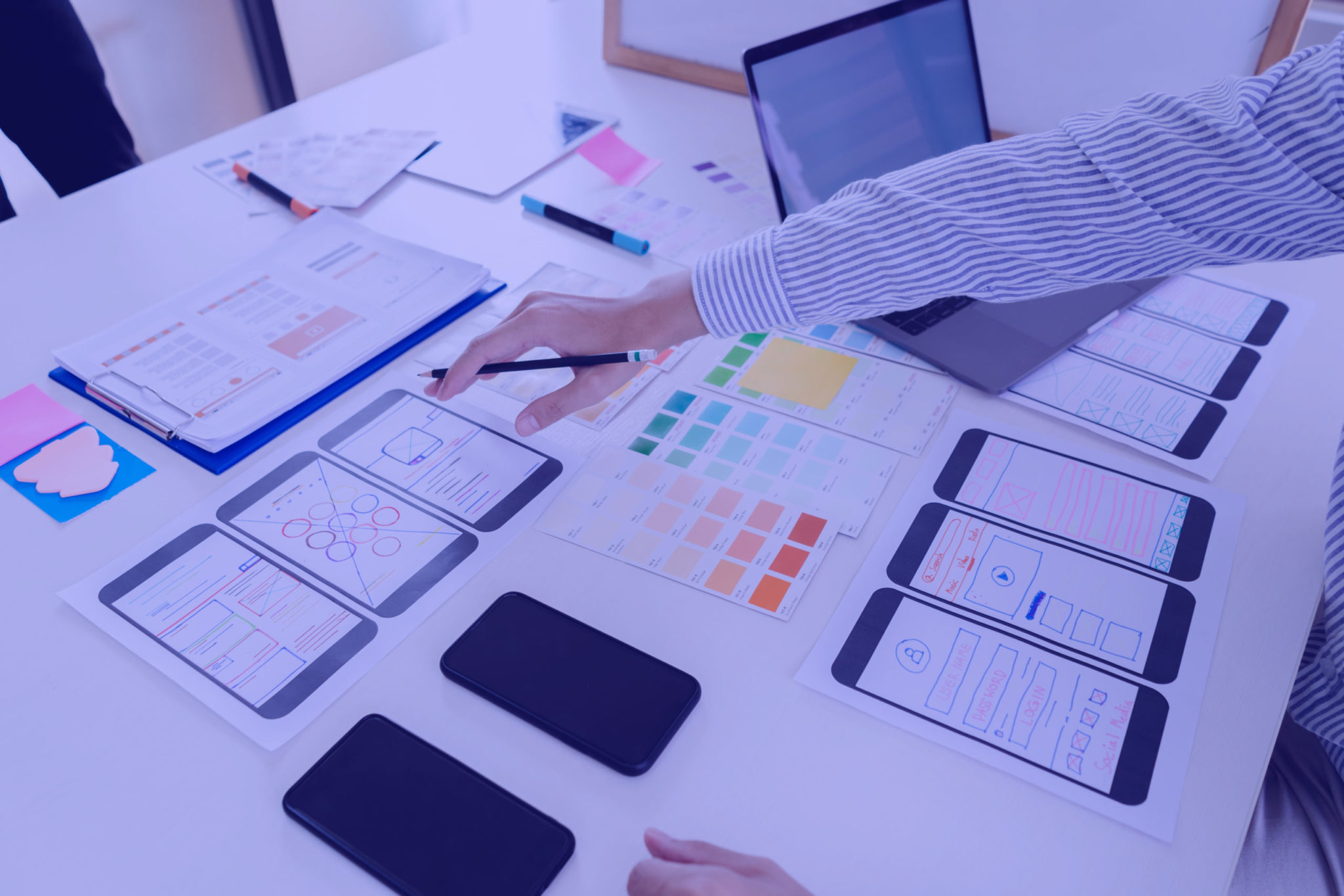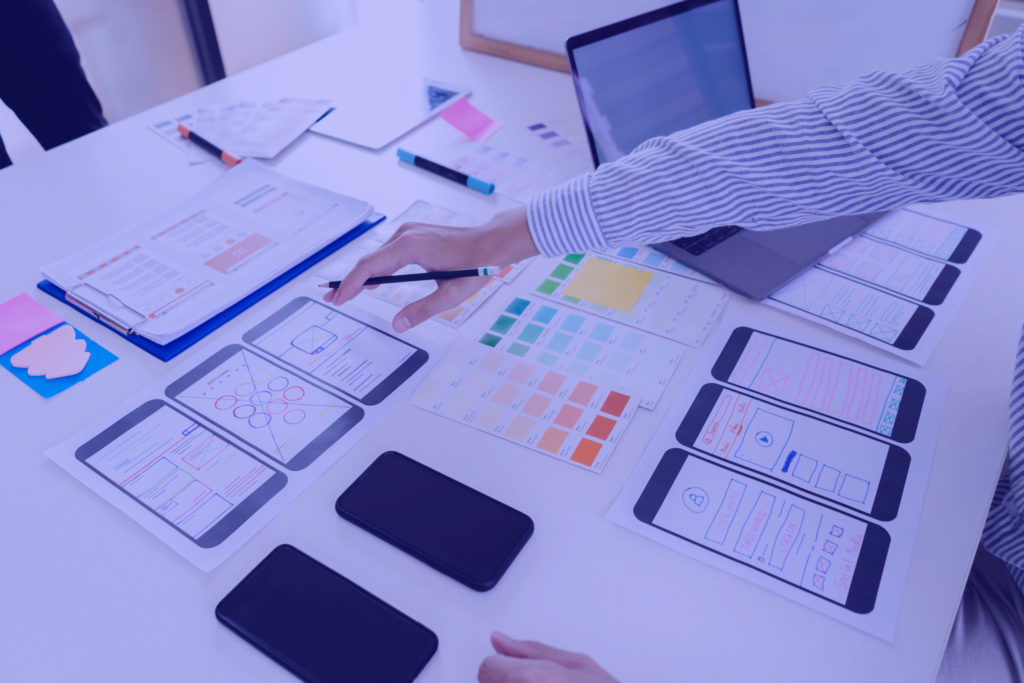 Leverage our prototyping and wireframe to turn your practical ideas into tangible materials for faster evaluation and validation.  Define and prioritize the content of your pages, the functionalities of your products, and the interaction and navigation of your apps.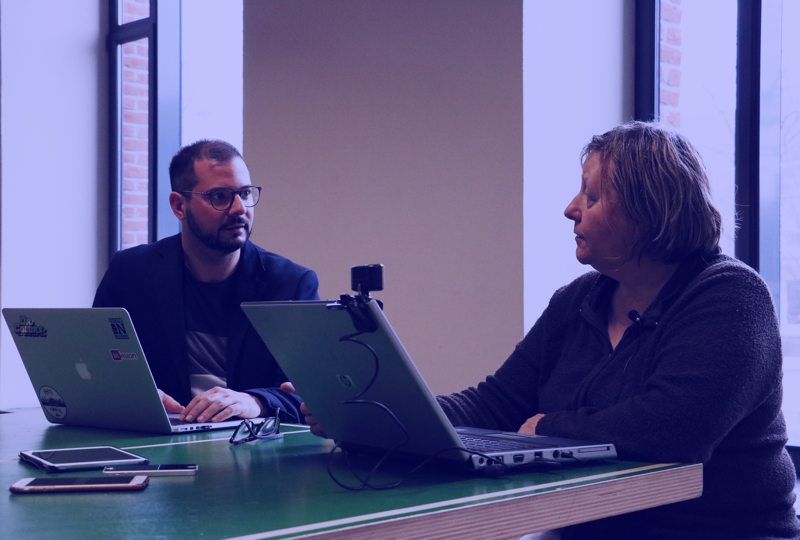 Have your approved prototypes tested and validated by your end-users immediately.
Learn how to improve your product's performance and usability for higher satisfaction and conversion rate.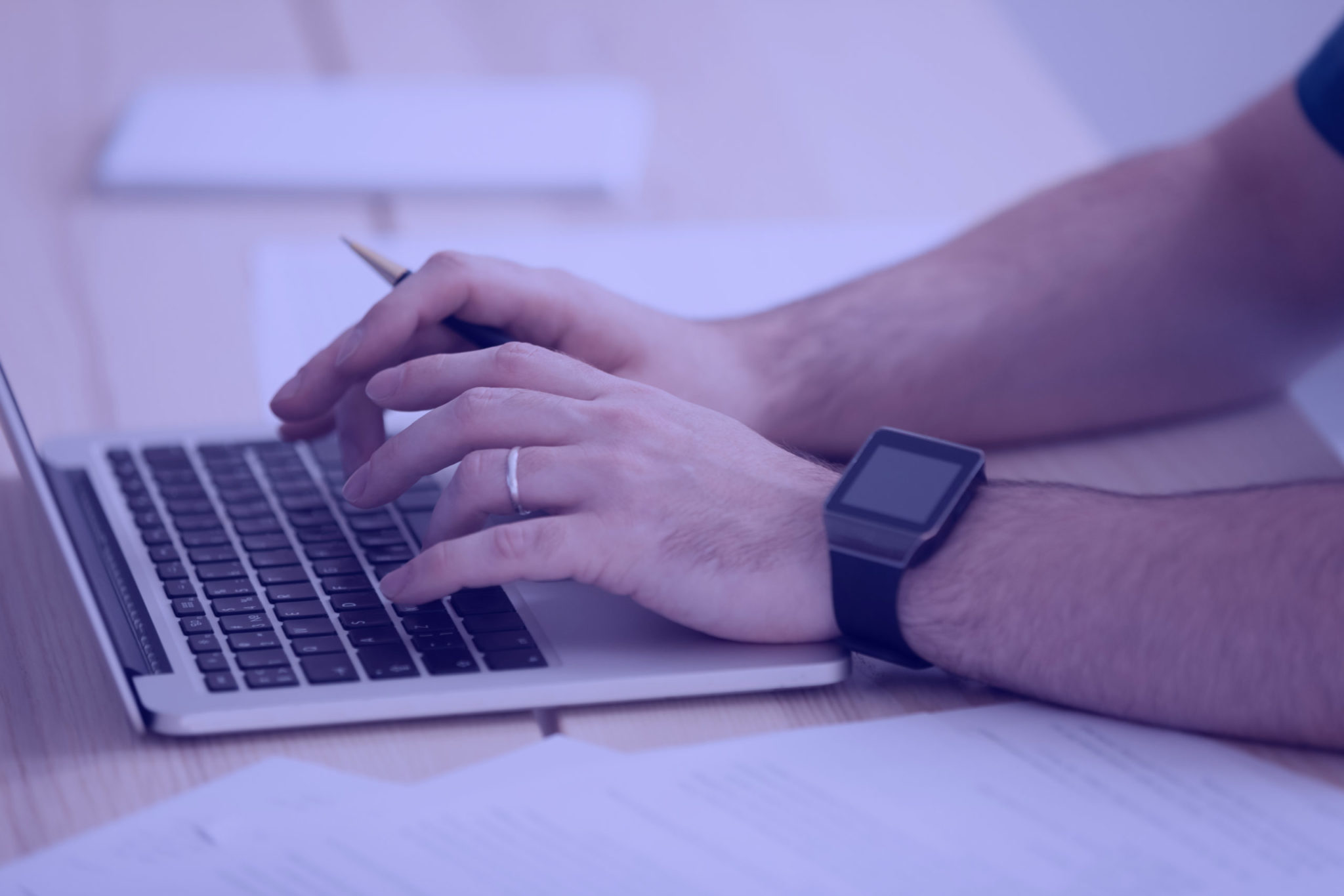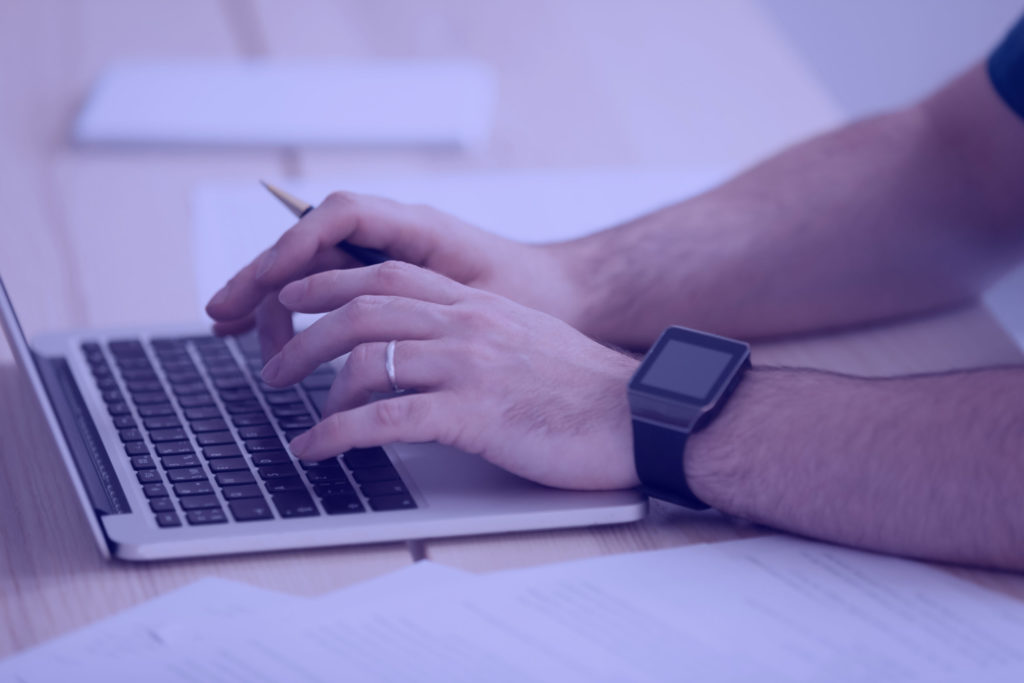 Create unique, clear, and straightforward content that boosts your user's confidence and ability to utilize your product and services independently. Limit customer dissatisfaction and optimize your inbound rate.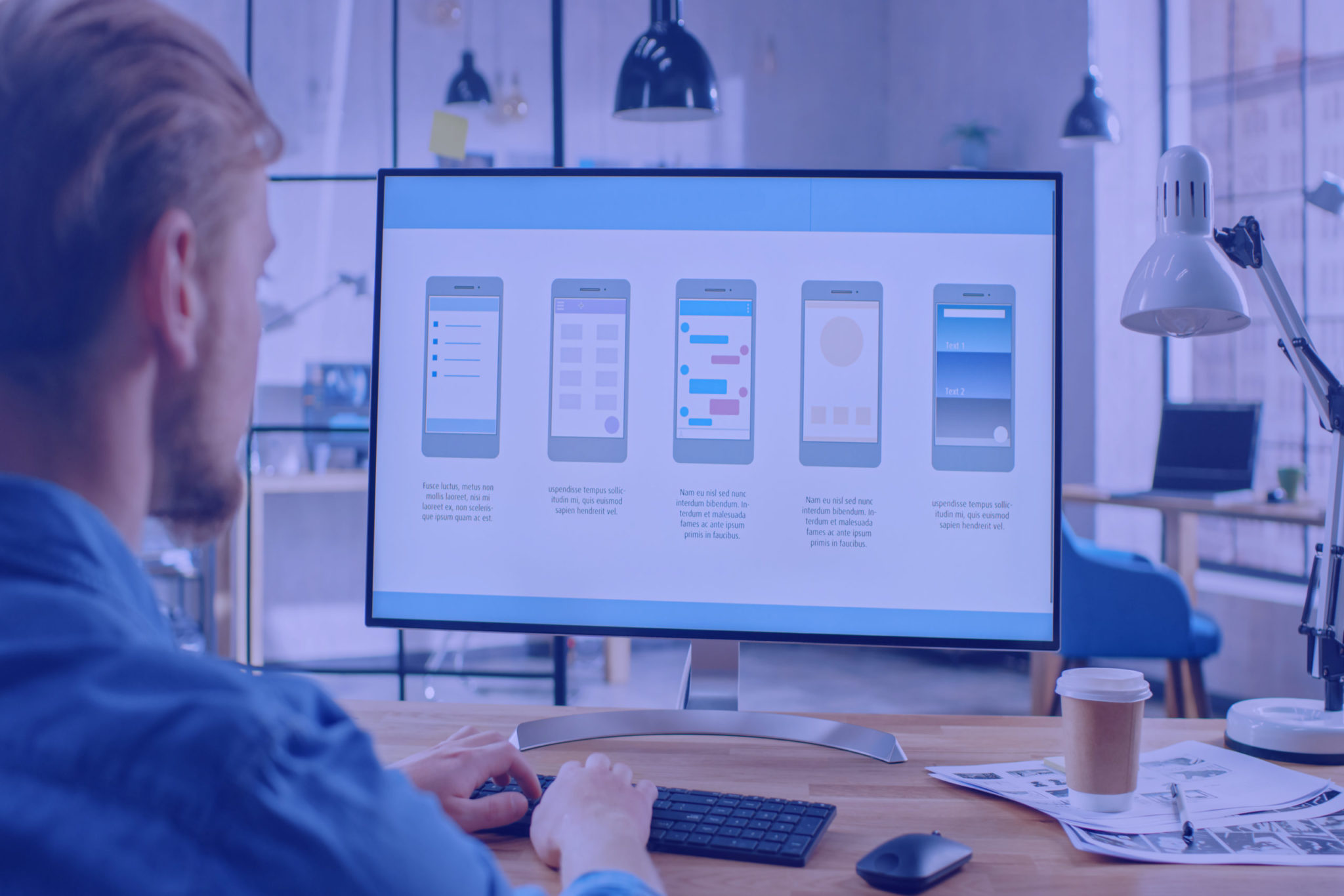 Get your customers addicted to your product and services by creating a product that allows them to navigate, carry out actions, and gain needed information conveniently, seamlessly, and quickly.
Need to enhance your user experience? talk with us !